Previous Posts
Archives
Links
Kate's Angel Blog
My Angelic Light Website
My Angelic Light Ezboard
Hit a button to share with your friends

Brought to You in League With...



Leave a message for ANY other driver in the world, check your messages too!



So funnny you'll ROFL, maybe PYP



The best Comedic Wit in the world



Put on your 3D Glasses & freak out!



Random Movie Plot Script Generator



Eye & Brain Melting Optical Illusions



Your IP Address, spoken for the lazy



Virtual Reality 3D Face Generator


Other Sites & Ppl We Like

Video of the Day
Sausage Doggie
UK Thunderstorm Detector
UK Bank Holiday Dates
Toy RayGun Collector
Cool Gadgets
UKDad Ukulele Blog
Webcam Database
Baby Name Databasae
Hairyfriend Pet Info
By Penny - jewellery from photos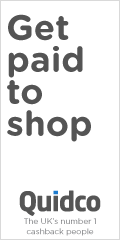 Written by: Catherine Robson - Medium, Healer and Therapist
Angels have visited this site.